After a baseball offseason that felt more like a Siberian winter than a patented MLB Hot Stove, the regular season has — finally — arrived.
The problems of a miserable offseason (I feel you, Mike Moustakas) can be left behind. Some free agents still remain out in the cold, but for most of the teams the rosters are set and the only thing that matters now is baseball.
Brett wanted me to call this season preview "50 Shades of Baseball in 2018." I couldn't think of anything better. So here it is: my 50 shades of predictions, rants, and weirdness that you can look forward to in 2018.
As always, statistics and data come from fangraphs.com, unless otherwise stated.
Gary Sanchez will lead the New York Yankees in home runs.
Everyone is all on the Stanton-Judge hype-train. And they have good reason: Stanton and Judge finished one-two in homers last year with 111 combined dingers. They'll be great again this season, but keep your eye on the guy hitting below them in the lineup. As a catcher Sanchez won't see as much playing time as Judge or Stanton, but he's only two years removed from a rookie season where he belted 20 homers in just 201 at-bats and registered a ludicrous 40% HR/FB rate. The 25% HR/FB rate he posted last season seemed like a let-down, but it was still ninth-best in all of baseball. El Kraken is going to have a monster year.
Get it? Because Kraken…monster? Oh forget it.
2. Aaron Judge will take a step back.
Hold on to your pinstripes, Yankee die-hards. This isn't a hot take.
Judge's rookie season was other-worldly. He launched 52 home runs, breaking the record for most ever in a rookie season. He led the league in wins above replacement (WAR). His HR/FB ratio of 35.6% was the best of any qualified batter in the past ten years. Aaron Judge simply destroyed the baseball at the plate last year.
Will he do it again? When you come out of the gate with 52 homers, it's a hard act to top, and Judge will hit a bit of a sophomore slump. More pitchers will burn him inside–need I remind you of the .185 average last August? I see Judge posting something around a .270 average with 35 home runs – enough to be a deserving All-Star, but perhaps not enough to break more records.
3. The Tampa Bay Rays will finish in the cellar of the AL East.
Bleacher Report's Joel Reuter predicted the Rays to just pip the Baltimore Orioles to fourth place in the AL East with 71 wins. Fangraphs is higher on the Rays, projecting them to win 78 games, but finish one game back of the Orioles.
Picking the Rays to finish anywhere but last sounds like a bad idea. Almost as bad an idea as trading away the face of your franchise, moving on from 128 of the 170 homers produced by the starting lineup, DFA-ing an All-Star outfielder in order to sign a cheap, league-average first baseman, using a four-man rotation despite the fact that one of your pitchers is prone to constant injury and another is likely headed out the door as soon as a team forks over enough prospects to make a deal happen, and playing in a rotting carcass of a baseball stadium.
Wait — the Rays are doing all that? Yeah. Last place. Book it.
They do have one thing going for them, though…
4. Alex Colome will be hot cheese at the trade deadline.
Everybody overpays for closers at the deadline. Just last season Brandon Kintzler, Sean Doolittle, Ryan Madson, Pat Neshek, and a ton of other guys I can't remember off the top of my head got dealt to contenders. Cubs fans don't need to be reminded how bad these moves can be; they gave up then-top prospect Jeimer Candelario for Justin Wilson, who went on to post a 5.09 ERA for the Cubs (sorry about that, Chicago, but thanks for the third baseman!)
Point is, everyone wants a closer at the deadline. And this year, that prize is going to be Rays' closer Alex Colome. He's not big on swings-and-misses, with a fairly pedestrian K/9 of 7.83, but higher strikeout numbers in 2016 suggest he could bring that number up this season. A 3.14 career ERA from a guy who's appeared in 173 games in his career is worth a lot of prospects to a contender in need of bullpen help. Expect to hear his name a lot in July.
5. Miguel Cabrera returns to All-Star form.
I am not being a Tigers homer. I am not being a Tigers homer. I am not being a Tigers homer.
Miggy was awful last year, with career lows in average and slugging percentage. With a metric crapload of money (yes this is a 100% accurate stat) left on his contract, the peanut gallery began chirping that Cabrera was headed for Albert Pujols-levels of production.
But hold true, ye Tigers fans of little faith. Miggy was battling injuries and personal difficulties with his family in Venezuela last year. This spring he has arrived in camp with "a smile on his face and a bounce in his step," according to new manager Ron Gardenhire. A .368/.397/.596 slash line this spring backs up that feeling. Miggy will make the All-Star game this year.
At least, I hope.
6. The Blue Jays will have a top-5 rotation in baseball.
I admit they fooled me last year. I picked the Blue Jays to win the AL East last year based on the strength in their rotation. Aaron Sanchez only pitched 36 innings as he worked through blister problems, and Marco Estrada and Joe Biagini were disappointing to say the least.
But I'm back to take another swig of the poison juice in Toronto. Sanchez is back and fully healthy this spring. Jaime Garcia was a sneaky-good pickup. Stroman is a legitimate #2 starter bordering on ace, and if Happ and Estrada can post ERAs in the mid-to-high threes? Count me in on Toronto.
And I know I'm going to regret typing that come September.
7. The Three True Outcomes will reign supreme again.
More home runs. More strikeouts. More walks. Sound familiar? It should – that was baseball in 2017, and it's only going to get more pronounced in 2018. If spring training is anything to go by the home run binge will continue on a torrid pace this season, and as pitchers throw harder and work in more breaking pitches launch-angle batters looking to take a baseball for a ride will be sent down on strikes. So much for the democracy of ground balls – welcome to the fascism of strikeouts.
8. But that whole launch angle thing might finally start to subside.
Look, the launch-angle revolution that you've been hearing so much about is actually a real thing. Batters like JD Martinez, Chris Taylor, and Justin Turner have reinvented their swings and become bona-fide superstars by trying to hit on the lower side of the baseball and launch it into the air. And it's true – balls in the air produce more runs than ground balls.
Baseball's history is a back-and-forth duel, a dance of death between pitcher and hitter. The hitters have the edge now, with launch angles and juiced baseballs (more on that in a bit). But prepare for Episode 20.18: The Pitchers Strike Back (lol). The launch-angle swing has holes, most prominently on the upstairs fastball. Don't expect offense to subside, but all this hysteria over how the launch-angle revolution is changing the game will start to wear off in 2018.
Plus, Sports Illustrated just did a feature on it. So now that it's gone mainstream, baseball hipsters need a new fad to latch on to.
9. Manny Machado will finish the season in Baltimore, but everyone who doesn't own the Baltimore Orioles wishes he wouldn't.
Manny Machado is one of the brightest young stars in the game. You don't want to give those players up unless you have to.
Hey, Mr. Angelos? You have to.
The Orioles have valiantly (or foolishly) kept trying to build around their core. Chris Davis's ill-advised contract has become a lodestone. Adam Jones is still a plus-outfielder, but he's starting to lose a step. The fact that Ubaldo Jimenez and Wade Miley combined for 300 cardiac-inducing innings in 2017 should have been the writing on the wall.
Still, Angelos remains determined to win now. And hey, if Manny Machado has a career year, Adam Jones plays like he did in 2012, Chris Davis rediscovers he power-stroke without striking out every other at-bat, and the rotation led by Chris Tillman, Andrew Cashner, Kevin Gausman, and….
Aw hell, forget it. Burn it all down.
10. Mike Moustakas gets traded before the deadline.
Someone should start a GoFundMe page to help Mike Moustakas gets the money he deserves.
Sure, the initial figures from Scott Boras were high. But a guy who just put together a career year and LITERALLY BROKE THE FRANCHISE RECORD FOR HOME RUNS IN A SINGLE SEASON should not have to take a $3-million pay-cut to return to a terrible team.
The Royals are hopeless, and they know it. The additions of Jon Jay and Lucas Duda may appease a fan base not looking forward to yet another rebuild, but they won't add much quality to the field. If Moustakas plays like he did last season, and with a cheap contract to his name, expect contenders to come calling. Maybe if he wins another World Series someone will pay the man more than chump change.
11. Francisco Lindor and Jose Ramirez will lead the league in double-plays turned.
I know it's not a double-play, but just watch this:
Yeah. Those guys are good.
12. The New York Mets will finish in the bottom-5 in runs scored.
The Mets' offense was underwhelming last year, finishing 18th in runs scored. And they'll be worse this season.
And I can hear you now. "Wait, they added some good players this offseason! Todd Frazier doesn't have a great batting average, but he can hit for power. Jay Bruce is a great Met, and his slash line over the last two seasons will lead to solid production from the middle of the lineup. Adrian Gonzalez doesn't have much left, but he could excel in a platoon role! And if Yoenis Cespedes and Michael Conforto stay healthy–"
Yup. There it is. You can't talk about the Mets without talking about health. And as much as I'd love to see a full season of the Yo and Conforto show, I have no faith in that team to stay healthy.
13. Ron Gardenhire will lead the league in ejections.
MLB's active ejections leader is back in baseball! Gardenhire has been ejected 65 times, four more than his closest competitor Bruce Bochy. Look for him to extend that lead this year. The "you talking to me? Go ahead" ejection from his tenure with the Twins is still one of my favorites:
Rebuilding teams often need to find creative ways to bring energy to the dugout. And what better way that watching a man eligible for AARP benefits trash-talk helpless umpires? That's my kind of team building.
14. Gabe Kapler will be last in ejections because umpires value their lives.
Umpire: Strike Three!
Gabe Kapler: *walks out of dugout.* I think that was a ball,.
Umpire: Uh…yeah, ball four. Go ahead and take first base. Hey, you can take all the bases if you want. Just–dear god, put them away! You're scaring the children!
15. Miles Mikolas will be this year's Eric Thames
Eric Thames was a wildcard coming into the 2017 season. He had underperformed in the bigs in the early 2010s, but he was so effective in Korea that fans gave him the nickname "God" (and a surprisingly catchy theme song). So what did he do back in America? He lived up to his nickname:
So who else might be coming back across the Pacific? Keep it in the NL Central with Cardinals new pitcher Miles Mikolas. The former Rangers pitcher threw 188 innings as a starter for the Yomiuri Giants last season, posting a 2.25 ERA with 187 strikeouts. If nothing else, his mustache will dominate the competition:
It's the perfect mix of William Powell, Clark Gable sophistication with Tom Selleck take-no-shit tough cop, and I'm enthralled.
16. Shohei Otani will be, well, meh.
Otani is David Beckham, the Beatles, and Ichiro Suzuki rolled into one. Coined "The Japanese Babe Ruth" for his ability to both hit and pitch, the expectations placed on his shoulders are immense.
There's a good reason for that. His fastball can hit 100 on a good day, and his slider disappears out of the zone like a David Blaine magic trick. Oh yeah, and he had 22 home runs in his last full season with the Nippon Ham Fighters in 2016. If anyone has the raw ability to be baseball's Harvey Two-Face, it's Otani.
But the early spring results are troubling. Otani has routinely been 5-6 mph off of his fastball, and while his slider has shown moments of brilliance he's been hittable. Worse has been his performance at the dish: 3-28, with 9 strikeouts.
The Angels won't start him in the minor leagues. He's too valuable in every sense of the word. But they need to accept that he'll struggle in the early part of the season as he adjusts to major league level of competition. The legions of scouts who sung his praises can't be wrong; his stuff on the mound certainly looks good enough to become a productive major league player in the long term. In the short term of the 2018 season though, let's just say he's not at the top of my fantasy draft board.
17. The Orioles "Kids Cheer Free" initiative is awesome and every team should do it.
The powers that be in baseball are worried about getting younger kids into the ballpark. The Orioles just found the solution. Their "Kids Cheer Free" initiative will allow kids aged 9 and under two free upper-deck stadium seats with the purchase of a single adult ticket. Suddenly taking your family of five to the ballpark just got a whole lot cheaper.
Baseball needs kids at the ballpark – it's a kid's game, as cliched baseball commentators like to say. We need more promotions like this – free hot dogs for kids, free visits with mascots for the kids. Heck, make the whole ballpark experience free for kids 10 and under. If you teach kids the love of the game, they'll be baseball fans for life. This might be my favorite thing in the 2018 season.
18. The Athletics "Pay What You Want" initiative is terrible and no team should do it.
Have you ever thought, gee, wouldn't it be nice if I didn't have to pay so much for baseball tickets? Now you don't have to! The Athletics announced their "Pay What You Want" section for select Wednesday baseball games. The idea is that one section of the stadium will sell tickets for whatever price the individual fan wants to pay; all proceeds from that section will go to charity, with a minimum ticket price of a single dollar.
It's a nice thought, but "pay what you want" initiatives never work. Have you ever been to the "free" museums in London? They're free to enter, but they try to guilt-trip you by stationing ushers at the entrance asking for donations. You try to avoid eye contact, shrug modestly, feel a bit guilty for about two seconds, then walk in and see the museum. That's what people will do here – pay as little as they can, feel a bit bad about it, then forget about it as they enjoy the baseball game. The Athletics have their thoughts in the right place, and I hope I'm wrong about this idea, but all I can think of is this:
19. Tim Tebow will play for the New York Mets this year.
Look, there's no way to sugar-coat this, Mets fans. By mid-September, your team will be out of the running for the postseason. And your ownership, still paying the Bobby Bonilla bills and feeling the weight of Bernie Madoff's pyramid scheme crashing down upon them, will need some way to make a profit.
Enter Tim Tebow.
Tebow gets a lot of crap thrown his way, most of it unjustified. The guy has a dream of playing in the majors, and great for him for pursuing it. I for one am rooting for him to make the big leagues. I hope he makes it on his talent alone, and not because he might sell more tickets and become a fun carnival event to parade in front of a fanbase that knows better than to clap and cheer at a dumb show.
Oh, yeah, and while we're on the Mets:
20. Mr. Met is the clubhouse favorite in the vaunted "Mascots Most Likely to Flip Off a Fan" category.
That smiling face, hiding a legacy of sadness–is that a little red around the eyes, from years of postseasons ended too soon? And yet, there's an anger there. Is he angry at us? Is he angry at the ownership? Is he angry that Matt Harvey didn't invite him on his wild, drug-induced parties? Or is the anger directed inside himself, to a Mr. Met none of us will ever get to see? This sole photo may be the only true glimpse we have of the real Mr. Met.
21. Dave Martinez will wake up in cold sweats at least once after a terrible, NLDS-related nightmare.
Is it time to start throwing around the word "curse"? It feels like every time the Nationals make their way into the NLDS, it ends in heartbreak. Last year, a comeback fell just short against the Cubs as the Nats lost 9-8. In 2016 Clayton Kershaw came out of the bullpen to slam the door and close out Washington 4-3. I could keep going further, but Nationals fans are already crying. Dave Martinez will have a tough job as the new Nationals manager to get this team over the hump–
No, not that hump! You know what, forget it.
22. Teams will start billboarding for Bryce Harper
Sports teams have always been creative in their pitches to free agents. Manny Ramirez's contract from the Kochi Island Fighting Dogs is a brilliant example. And who could forget the NBA emoji war over Deandre Jordan in 2015?
Now, thanks to the success of Three Billboards Outside Ebbing, Missouri (which is a fantastic movie, btw), billboards are now the preferred method of free agent recruitment. Lebron James has already gotten love from Philadelphia, Los Angeles, and Cleveland.
This season, expect the billboarding to jump to Major League Baseball in the pursuit of one of the most prized free agents of the 2018 class: Bryce Harper. His contract with DC expires at the end of the season, and while much of the speculation has centered on his putting on the Pinstripes, don't be so sure; he'd have to shave that glorious beard.
23. The Dodgers will lead the league in time missed due to injury, and still amass over 100 wins.
The Dodgers romped through the regular season last year, leading the league with 104 wins. Oh, yeah – they also led MLB with 38 disabled-list stints. Clayton Kershaw missed significant time. Justin Turner had a stint on the DL. So did Rich Hill and Alex Wood. Almost every starter missed at least a few games due to injury….and still the Dodgers plowed through the competition.
Expect the same again. It's impossible to predict injuries (unless you're the New York Mets), so I have no real confidence in my prediction that the Dodgers will lead the league in that category this season. The depth on the roster, though, gives me confidence that no matter how many injuries the Dodgers rack up, they'll still top 100 wins.
24. No one will notice the extended netting now that it's been implemented.
Last September a scary incident occurred in the Bronx, when a line drive foul ball off the bat of Todd Frazier struck a young girl in the stands. Medical personnel took her to the hospital, where she eventually made a full recovery, but the ordeal redoubled the chorus to extend netting at least beyond the dugouts to protect fans from foul balls and broken bats.
This offseason, every team announced that they would be extending their netting in order to protect fans.
This shouldn't be a debate. Fans shouldn't be in danger when attending a baseball game. And for everyone who says "fans should get their heads out of their phones and pay attention to the game," shut up. Line drives are coming off the bat at over 100 miles per hour. Professional baseball players have a tough time getting out of the way of balls coming at that speed; you really think your great-uncle Tony is gonna catch that souvenir bare-handed?
The netting doesn't obstruct sight lines. You'll still be able to get souvenirs down the foul lines; pop-ups that veer foul will still clear the net, and have a far-lower chance of hurting someone attending the game. Once the season begins and fans realize that their experience hasn't been diminished in the slightest, they'll mercifully shut up about the issue.
25. But fans will notice and continue to complain about the new extra-innings rule in Minor League Baseball.
Pace of play are the watchwords of MLB this season. Everything is about speeding up the game and eliminating down time. To that affect, MiLB announced rule changes for the 2018 season, including a 15-second pitch clock with no one on base and–more controversially–a new extra-innings format where each team begins with a runner on second base.
Condemnation of the new rule has been pretty much universal. Fans have complained about the game being won on an unearned run. Others say it feels gimmicky, and it too drastically changes the nature of the game.
I tend to agree. We should wait to bring the full bear of judgement upon the new rule until seeing it in action. But I have a feeling that an exciting game that goes to extra innings and ends with a sac-bunt and an unearned run crossing home plate will feel like a delicious five-course meal with stale Jell-O for dessert. You never want to let fans leave the ballpark on a sour note, and most extra-innings game at the minor league level look set to do that. We haven't heard the last of this change.
While we're on the topic of rules…
26. Chaos will ensue the first time an umpire tries to enforce the new 6-visit limit on mound meetings.
What's that I said about "pace of play?" I feel like those words must be plastered on posters all over MLB's offices, like those annoying posters about not drinking and driving and workplace harassment and the like.
This rule is the primary change at the major league level to combat pace of play. Teams will be allowed six mound visits per nine innings; if they exceed that limit, the visit must coincide with a pitching change.
What exactly counts as a mound visit? Good question. Different umpires are going to enforce it differently. And teams are going to find ways to have "mound visits" that don't actually count as mound visits, whether it be devising new signals or smooth-talking the umpires.
But what happens when a grumpy umpire runs up the tab on mound visits, and a team exceeds their limit, and the umpire demands a pitching change? Complete and utter chaos. And it will be beautiful, and messy, and such entertaining television.
Unless it's a Phillies game. Because no one wants to cross Gabe Kapler.
27. The Phillies will almost make the playoffs…but not because of Jake Arrieta.
After an active offseason the Phillies are a trendy pick for the NL Wildcard in 2018. They added front-line starter Jake Arrieta and perennially-underrated first baseman Carlos Santana to pair with a strong young core highlighted by pitcher Aaron Nola, outfielder Rhys Hoskins, and second baseman Scott Kingery, who just signed a new contract with the Phils.
Arrieta will be a solid starter, but don't expect him to be an ace. His ERA has increased every year since his Cy Young campaign in 2015, and his HR/9 spiked to 1.23 last season. For a pitcher entering the 2018 season as a 32-year old, I'm betting that things get worse rather than better.
But that's no reason to write off the Phillies. Hoskins and Kingery are studs in the making, and I think this is the year Aaron Nola cements himself as a future ace in Philadelphia. Back-of-the-rotation pitchers Vince Velasquez and Nick Pivetta struggled in 2017, but they have breakout potential for this season. If the Phillies make a run towards the postseason, it will be on the backs of its young core and not this offseason's free agent signings.
28. The Indians will trade prized catching prospect Francisco Mejia at the deadline.
That encroaching grip of darkness is approaching, Cleveland. The team looks good now, but the window is closing. Andrew Miller's contract is up at the end of the year. So is Cody Allen's — that's basically the entire Indians bullpen potentially out the door. Francisco Lindor is playing in his last pre-arbitration year. He and Jose Ramirez will be a solid core for years to come, but the current run atop the Central is starting to come to an end.
That's why they need to win now. They need to trade Francisco Mejia. Their two big league catchers are both signed through 2019. The Indians also have holes to fill on their roster, with a lack of depth in the bullpen and an outfield that could use a pick-me-up. If they can work a deal for a star reliever or two and a third outfielder for a package including Mejia, the Indians should pull the trigger. It might make the eventual rebuild more painful to lose Mejia, but if the deal nets the Indians a World Series the fans in Cleveland won't complain…too much.
29. Ronald Acuna Jr. will be on the Braves 25-man roster by May 1.
What if I told you that you could have this beautiful classic car to drive wherever you wanted, for just $5, for a whole week?
Now, what if I told you that you could have that same classic car for $5, but if you waited until next week, you could have the car to yourself for a whole month?
Now what if I told you that if you took the car later you might miss the playoffs if you didn't take the car now….wait, this metaphor got lost somewhere.
This is the situation with Braves' top prospect Ronald Acuna, Jr. He swept through the minor leagues last year, and dominated major league pitching in Spring Training to the tune of a .432/.519/.727 slash line. He's clearly one of the top players on the Braves…but he'll start the season at Triple-A Gwinnett.
This all has to do with service time. If the Braves bring Acuna up to start the season, this year counts as a year of service time and Acuna hits free agency a year earlier. But if they let him obliterate minor-league pitching for a few weeks, then call him up sometime in April, they gain an extra year of their top prospect for chump change.
The system is stupid. We all know it's stupid. And despite the statements from Braves GM Alex Anthopoulos ("We just want him to get into the flow, keep doing what he was doing and he'll find his way back here, hopefully very soon"), every baseball fan knows the Braves are just playing the system to get an extra year out of Acuna.
Forgive me for thinking the best players in the game should play on the biggest stage.
30. Players' Weekend will feel more like a bad gimmick this year.
Look! MLB players are fun! They have nicknames! They're wearing colorful jerseys with those nicknames on them (which you can buy at the team store now for just $89.99, plus tax)!
Last year's Players' Weekend felt a bit gimmicky, but the novelty made it work. Some of the nicknames were really creative (or creatively un-creative, as in the case of "Corey's Brother" Kyle Seager).
With the novelty gone, Players' Weekend will feel less like a fun expression of creativity and more like a gimmick where the old executives at MLB are trying to figure out how to fit in with the cool young people.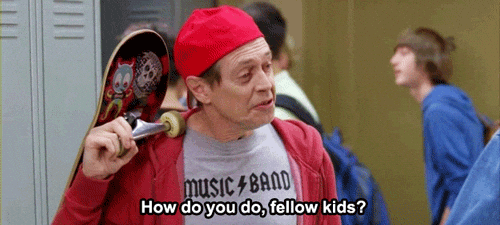 Speaking of baseball gimmicks…
31. Bullpen carts are back.
Look at these relics.
They look like something out of a Judge Reinhold/Charlie Sheen buddy cop movie set in Riverfront Stadium in Cincinnati. (Also how was that movie not made?)
Well, now they're back.
Not Judge Reinhold! This:
This will be cool for the first game. Then fans will wonder why the pitchers couldn't just walk out from the bullpen, and why they need to have a bullpen cart carry their lazy asses the couple hundred feet out to the mound.
Now, if they add a couple super-charged turbos to the bullpen cart, and say they're using them to speed up pace of play….
32. The Athletics will somehow manage to stay relevant all the way into September.
While the Phillies are the trendy NL Wildcard pick, the Athletics are the trendy pick in the AL. Which might not be as weird as you think.
Matt Chapman is a defensive whiz at third base. Matt Olson slugged 24 home runs in 59 games. Khris Davis has hit 85 home runs over the past two seasons. They're no Stanton-Judge combo, but they'll rake. Stephen Piscotty struggled last year, but he has a lot of baseball left in him. The rotation is a weak point, but Kendall Graveman (4.19 ERA in 2017) and Sean Manaea (4.37 in 2017) will be better than most people think.
They won't challenge the Astros, and they don't have enough to keep playing deep into October. But this team is good enough to stay relevant in the wildcard conversation all the way into September. Their last four series of the season are against the Angels (twice), the Twins, and the Mariners; all possible contenders for the wildcard. Grab your green and yellow popcorn – this could get interesting.
33. This is the year Nolan Arenado finally wins his MVP
The last three seasons the Rockies' third baseman Nolan Arenado has finished in the top-10 in MVP voting. Two years ago, he was fifth; last year, he was fourth. This year he makes the jump all the way to number one.
Last season's.309/.373/.586 slash line set a career best in all three categories. He hit 37 home runs last season, and before you shout COORS!, he hit 19 home runs at home, and 18 on the road. He is one of the best defensive third baseman in all of baseball, if not the best. The reigning NL MVP is no longer in the league, so the competition is weaker. It's Nolan's time.
34. But the Rockies still miss the playoffs, and it's not really close.
But at least you'll have Nolan's MVP award!
The Rockies built around the bullpen this offseason, adding Wade Davis and Bryan Shaw to create an enviably deep bullpen. But after Arenado and centerfielder Charlie Blackmon the third best player on the offseason is first name Coors, last name Field, and the young pitching staff is a strong candidate for regression this season. The Rockies overperformed last year, winning 87 games. This year I'd be surprised if they win 75.
Sorry Dinger.
35. The Durham Bulls' "Stranger Things Night" will be the best MiLB promo of 2018.
MiLB promos are as important to the sport of baseball as beer and legalized cheating. Last season featured great ideas like "Alternative Facts Night" in Erie and "George Costanza Night" in Potomac. While teams are still unveiling some of their 2018 promotional nights, the early favorite comes from Tampa Bays' Triple-A affiliate, the Durham Bulls:
Is anyone else now wondering what a Bull Durham/Stranger Things crossover would look like?
36. The Trenton Thunder win "Most New Jersey MiLB Promo of 2018"
This is a bit of a cop-out, given that there's only two minor league teams in New Jersey, but I just had to fit this story in. On select Friday nights, the New York Yankees Double-A affiliate the Trenton Thunder are renaming themselves the Trenton Pork Roll.
What exactly is a "Pork Roll?" It's apparently a smoked, processed meat primarily made from pork meat. It's used for breakfast. It's used for dinners. There's a pork roll festival in Trenton every year.
It sounds weird. It sounds silly. It sounds utterly ridiculous. It sounds like everything we love about Minor League Baseball. Pass me the pork roll. I'm in.
37. Sunday Night Baseball is gonna be weiiiiiiiiiiird.
The broadcasting crew for MLB's primetime game of the week was always going to get a shakeup. Dan Shulman had previously announced that the 2017 season would be his last, and during the offseason Aaron Boone accepted a new job to manage the New York Yankees. To recreate their marquee baseball program, ESPN did what everyone since the beginning of time has done: raided their neighbors.
ESPN grabbed Matt Vasgersian from Fox as the play-by-play voice of ESPN baseball. His hiring was the primary lure to the real big fish: Alex Rodriguez.
Vasgersian is a pro. Mendoza has become a strong voice from the booth, and despite the controversy surrounding his professional playing career A-Rod has excelled as an analyst for Fox. They're all individually talented people, but there's a lot of baggage here.
Rodriguez will apparently split time with ESPN and Fox, sticking with ESPN during the regular season and jumping back to Fox for the postseason. If this sounds like a shared custody deal, you're not wrong. The real kicker though is that Alex Rodriguez is still technically being paid by the New York Yankees–a team he's expected to objectively call in primetime this season.
Expect some weird vibes from the Sunday Night Baseball crew this season. And at least one very awkward, uncomfortable A-Rod/J-Lo dating story.
38. Lucas Giolito will be the player of the year for the Chicago White Sox.
I remember going to Giolito's Major League debut, back when he played for the Washington Nationals. He only pitched four innings, striking out one, but he didn't allow a run and only allowed 3 baserunners. He was The Next Big Thing in baseball at that time.
The rest of the year in a Nats uniform wasn't so kind; over his four starts he finished with a 6.75 ERA and was subsequently traded to the White Sox in the Adam Eaton deal. He began 2017 with the Charlotte Knights, but was called back up to the big leagues in late August after a few minor mechanical adjustments.
They worked. Giolito's ERA in 2017 was 2.38 over seven starts.
The peripheries suggest some regression; his strikeout numbers were fairly pedestrian, and he got some luck on balls in play (a .189 BABIP), but I'm not too concerned. He's looked strong this spring, giving up four runs across 17.2 innings while striking out 17.
Chicago's other pitching prospects Michael Kopech and Reynaldo Lopez are getting a lot of the press, but keep your eye on Giolito–he may be the star of the three by the end of the season.
39. A team that finished last in their division in 2017 will make the playoffs in 2018.
This also isn't a hot take. It happened in 2017 (Minnesota); it happened in 2016 (Boston); it happened in 2015 (Texas). This year's candidates are the Orioles, Tigers, Athletics, Phillies, Reds, and Giants.
The Tigers might as well not play the season. The Orioles have no pitching rotation, and the Giants have Ty Blach as their Opening Day starter. "Blach" is also the sound every Giants fan makes when they look at their Opening Day roster.
The Reds are definitely a long shot, but they have some strong offensive contributors, and if ALL of their young pitchers outperform, they could scare some teams, but the NL Central looks too tough this season.
That leaves us with the Phillies and the Athletics. Both of them have improved this offseason. Sure, they're long shots, but what would you have said if I picked the Twinkies to make the postseason this time last year?
40. The "Save America's Pastime Act" is a steaming pile of s***.
Your regularly scheduled writer is taking this segment off. Taking his place, I'd like to introduce: Karl Marx.
THE PROLETARIAT MUST RISE UP AGAINST THE TYRANNOUS INDUSTRIAL OWNERSHIP WHO ARE MONOPOLIZING THE MEANS OF PRODUCTION! THEY ARE KEEPING THE WORKFORCE IN CHAINS! THE SYSTEM IS BASED ON INEQUITY!
*ahem. Sorry about that. I'm back now.
My buddy Karl is right though. The "Save America's Pastime Act," part of Congress's spending bill, will allow Major League Baseball to continue to classify minor league players as "seasonal employees," and thus not subject to Fair Labor Standards Act. MiLB players can earn minimum wage for a 40-hour work-week, but won't be eligible for overtime work, and will not be paid for Spring Training.
There are so many things wrong with this that I don't have time to get into. "Save America's Pastime" is a nauseating name connecting one of America's greatest traditions–baseball–with it's other less-savory tradition: capitalism. As this article from Eno Saris demonstrates, baseball is not a typical 40-hour work week, and shouldn't be paid as such. The money is there to pay minor leaguers; their salaries are paid by the major league teams–each of whom received $50 million this offseason from the sale of BAMTech alone. Add in the revenues from ticket sales, TV contracts, and merchandise, and you've got a Scrooge McDuck situation.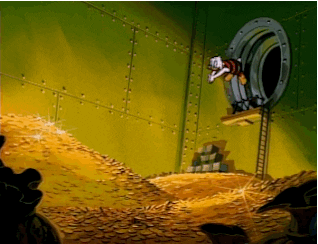 If you pay minor league players enough to take care of themselves, maybe they can train harder. Maybe they can make the big leagues, and help your team win. It's not a hard concept to grasp. Is it?
41. The coming labor war will hang over the entire season, and the seasons to come.
It's coming.
Players pissed at ownership for free agents left out in the cold.
Ownership pissed at players, calling them greedy for wanting to hit free agency before they turn 30 and no one wants to pay them anymore.
Minor league players hoping somebody will represent their interests, but being pushed aside in favor of the big leaguers.
The current system painfully underpays young major leaguers (entry-level contracts are around $550,000), and painfully overpays veteran players, many of whom are past their prime. Owners no longer want to overpay for middling production, preferring to pay as little as possible for younger, more energetic talent. That's not collusion, it's just smart business. Adding more balance to the system is fine; it just means you can't underpay players at the beginning if you don't intend to overpay them later.
There's the age-old argument that players are getting paid too much to whine about it. Given the amount of money in the sport, from team executives to owners, their salaries should be higher, especially among the younger stars. They know the money's available, and they want their fair share.
The current MLB collective bargaining agreement expires after the 2021 season. Circle that date on your calendar; that's when the ugliest war in baseball since the 1994 lockout will begin.
42. Someone completely random will pitch a no-hitter this year.
Edison Volquez threw the only no-hitter in baseball last year. He finished the season with a 4.19 ERA. The Marlins rotation had the 5th-worst ERA in all of baseball last season at 5.12. Picking Edinson Volquez of the Miami Marlins to throw a no-hitter last year is the equivalent of picking University of Maryland Baltimore County to make the Final Four.
But it happened. Because baseball.
Other pitchers got close. And they're the ones everyone would have predicted, right? You knew Chase Anderson was almost going to throw a no-hitter? You knew Matt Boyd–Matt Boyd, pitcher for the WORST PITCHING TEAM IN BASEBALL–was going to take a no-hitter into the 9th, didn't you?
Of course you didn't. Because baseball.
Who will throw a no-hitter this year? Maybe it'll be Dinelson Lamet for the Padres. What about Luke Weaver, for the Cardinals? Andrew Cashner for the Orioles? Someone you would never expect to throw a no-no will accomplish the feat this year. Because baseball.
43. But Max Scherzer will no-hit the Marlins in the most predictable no-hitter of all time.
He's already thrown two no-hitters. He came close to the feat again two separate times last season. He'll play the Marlins multiple times this season, facing off against accomplished MLB hitters like (checks roster, hopelessly looks for name he recognizes) Derek Dietrich? Brian Anderson? Scherzer no-hitting the Marlins will be the least surprising thing to happen in 2018.
44. After getting no-hit for the fifth time in the season, the Marlins fanbase will revolt and overthrown the tyranny of Project Wolverine, climbing on top of the Marlins home run statue like that painting of the French Revolution, and make the Marlins the first fan-operated team in Major League Baseball.
Unfortunately, they'll elect Marlins Man as their President and CEO, and still miss the postseason by 45 games.
45. The Giants will get close to topping the Mariners record of 40 pitchers used in a season.
Mad-Bum and Jeff Samardzija are already set to start on the disabled list. Johnny Cueto is 32 years old, and missed multiple starts last year with blister problems. Chris Stratton and Ty Blach are set to be in a revolving door of ineptitude at the back end of the staff. In the bullpen, Mark Melancon has struggled with injury over the past season, and Hunter Strickland will get suspended at least once for throwing at Bryce Harper. Again.
I'm just praying that one of the 40+ pitchers the Giants use is named Hunter Pence. Because we all need something to laugh at that isn't the misery of San Francisco Giants.
46. The All-Star Game in Washington, DC will be a huge boost to that baseball community.
I was at Nationals Park constantly when I lived in DC in the summer of 2016. It's not what you think of as a typical baseball town; in many ways DC will never be an ardent sports town of any kind. But there's a sense of appreciation for the game that you don't find in older, established fanbases. Nationals fans can remember what life was like without professional baseball in their city. The chance to host the All-Star game this summer will put the DC fanbase under the national spotlight. They'll rise to the occasion.
47. Chris Archer will get traded to a team in the AL West, forcing Orbit to dig deeper into his bag of tricks.
Yankees/Red Sox might be the fiercest rivalry in baseball, but the feud between Rays' pitcher Chris Archer and Houston Astros' mascot Orbit is a close second.
Something tells me Orbit has veto power over any and all trades made by the front office, but that doesn't mean Archer won't get traded to the Mariners, or the Angels, or the Athletics–all of whom could use an ace like Archer. Whether he'll survive whatever Orbit's cooked up next could be a different story.
48. MLB will release "statistical data" proving that the baseball isn't juiced, even though we all know it is.
After the 2015 All-Star break, something strange happened in baseball.
Home runs, which had been depressed for years, spiked. The trend continued in 2016, and in 2017 MLB broke a record for most home runs hit all across baseball in a single season.
There are multiple factors. Stronger players leads to more home runs. Pitchers are throwing harder, and batters are making better contact. More players are hitting fly balls. But the simplest, most obvious, and most likely factor is the baseball.
Even baseball players know the ball is different:
Everyone knows the ball is different, same way we know O'Neill definitely meant to kick that baseball and that I will never be the starting shortstop for the Detroit Tigers. But Major League Baseball will unveil some new "statistics" and "data analysis" this year to show us that the ball hasn't changed.
Sure, MLB. Next you're gonna tell us that the moon landing was real.
49. Bartolo Colon will pitch in the majors this season.
If Major League baseball feels a little smaller and a little less sexy this season, it's because this man is starting the season at Triple-A.
But have faith, all you fans of behind-the-back flips and helmet-dropping at-bats. Bartolo will pitch for someone this year. Maybe it'll be Texas. Maybe he'll be released by the Rangers, and picked up by some other team in baseball. Someone will give Bartolo another go in the Major Leagues.
And he'll probably throw an 8-inning shutout. Because never, ever doubt Big Sexy.
50. Something completely ridiculous and unimaginable will happen in 2018.
Because for all the balls stuck to the chest protector, cats in the outfield, and interviews with birds, baseball continues to surprise us. It's like an old marriage; after years of being together, we always learn something new about it, and it in turn teaches us something new about ourselves.
Happy Opening Day-Week, everyone. And may 2018 be kinder to your team than it will be to mine.